The impact of Coventry on creative identity.
Coventry Made Me is an innovative artistic research project. We are interested in showcasing the impact of Coventry on the creative identity of artists and creatives related to the city.
The project included a research study with creative and artists (professional or amateur) who live, work or trained in Coventry. The findings helped the team shape a picture of how their creative identity connects to the city. The responses to the study also helped Coventry-based award-winning artist Mary Courtney and Dana Chis create a new and exciting piece of art work. Findings from the survey will be included in scholarly publications and conferences in the future. 
The Coventry Made Me project is funded by The University Partnership joint funding from Coventry University and the University of Warwick. The research team are Vishalakshi Roy (University of Warwick), Victoria Barker (Coventry University), working with Coventry-based artist Mary Courtney.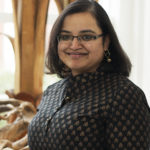 Dr Vishalakshi Roy
University of Warwick
Researcher exploring  identity, management and entrepreneurship in cultural and creative industries.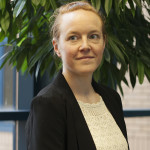 Dr Victoria Barker
Coventry University
Researcher exploring the creative ecosystem and relationships between culture, place and policy.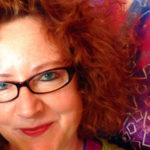 Mary Courtney
Artist and Poet
Co-founder of "Sitting Rooms of Culture" – the grassroots creativity showcase for Coventry.
The results of the study were used to create a short film by artists Mary Courtney and Dana Chis. 
Nine Coventry based creatives feature in the film and this correspond with the nine junctions of the Ring Road. The film, just shy of four minutes, corresponds with the (nearly) four mile length of the road. And a nine line poem introduces the artists. Listen to Mary talk about the project below.
Congratulations on your award! The University Partnership and City of Culture Trust are looking forward to seeing the results of these collaborations."